Learn the basics skills of golf in a relax and enjoyable setting.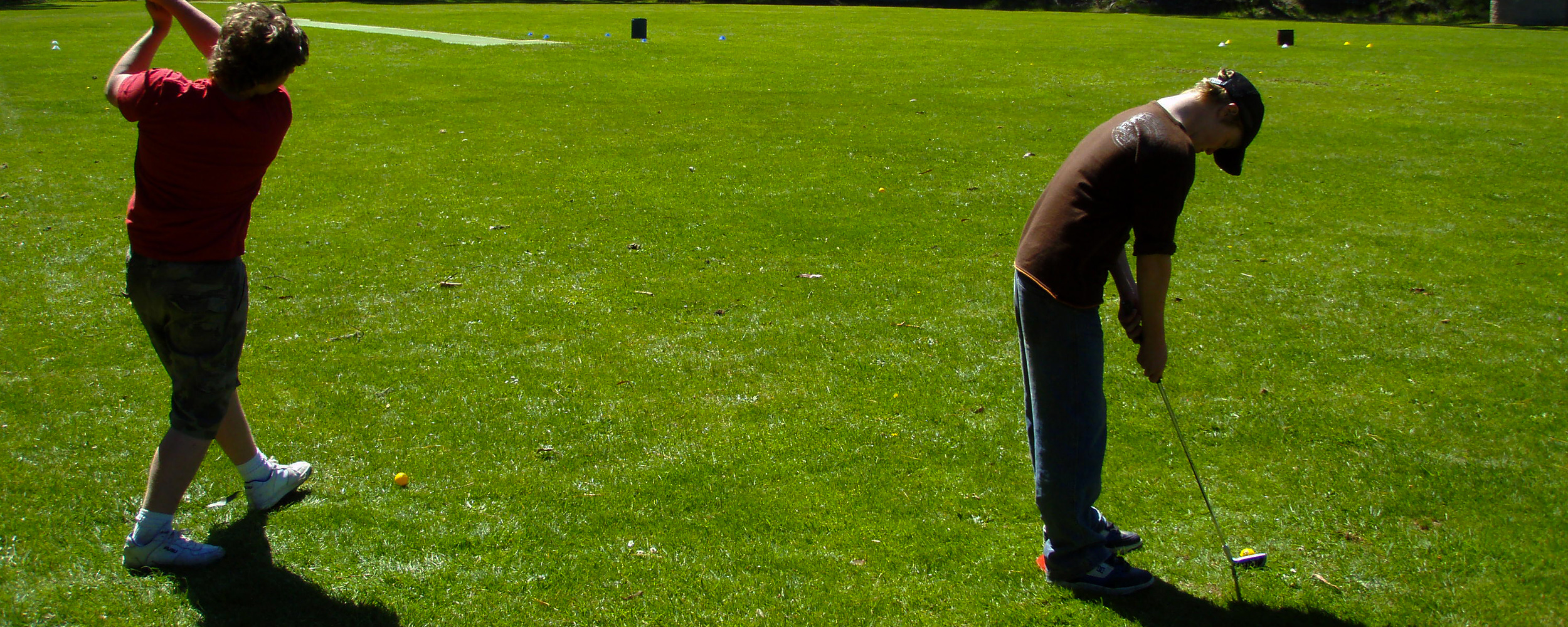 Recommended Staff : Student Ratio for this Activity:- 1 : 6
(Blackwood Staff can never be considered as part of any staff : student ratio during the delivery of any lesson)
Thanks to the Victorian Golf Association, Go-Go Golf at Blackwood Special Schools Outdoor Education Centre is a great way to introduce students to golf as they learn:-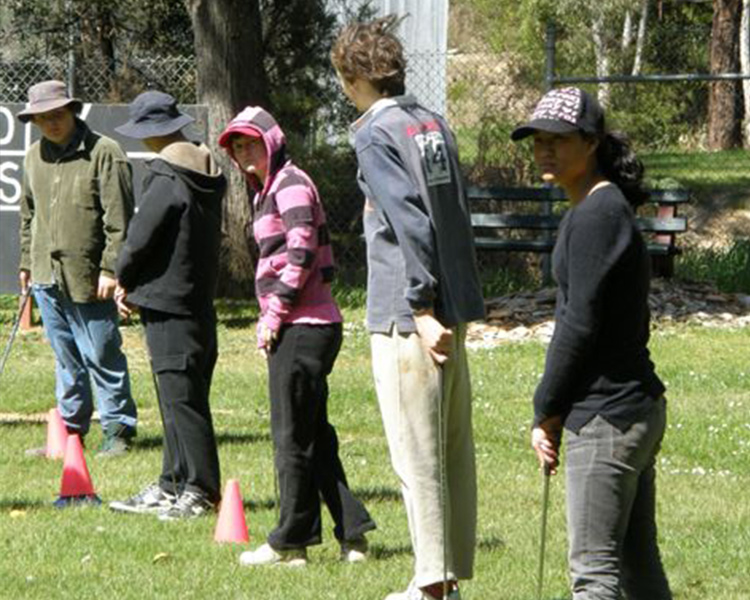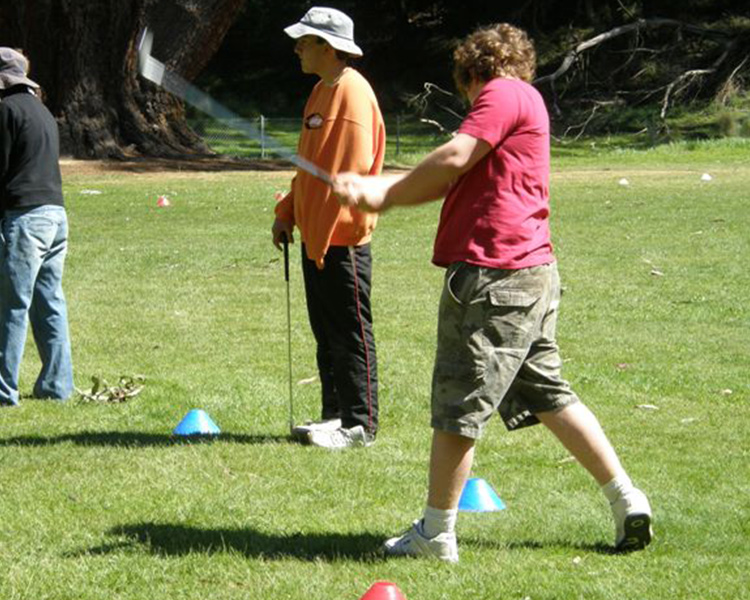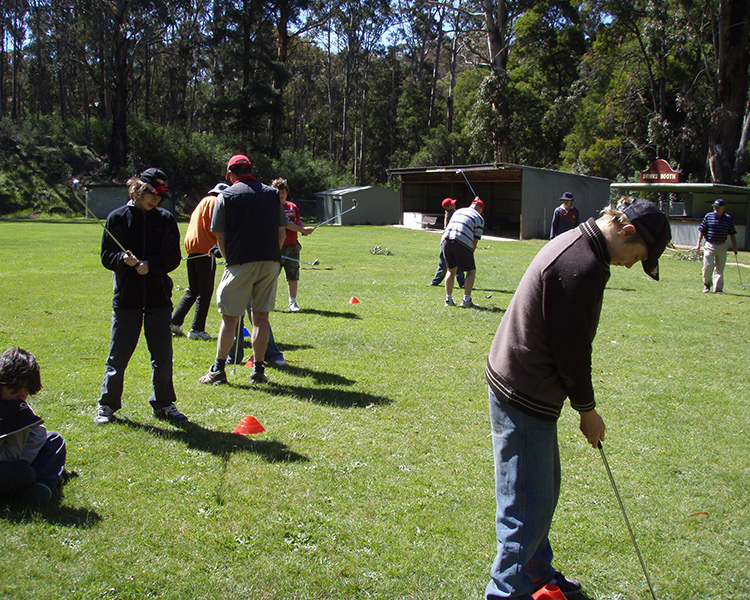 Golf Grip;
Golf Stance;
Golf Swing;
How to hit the ball; and
Putting.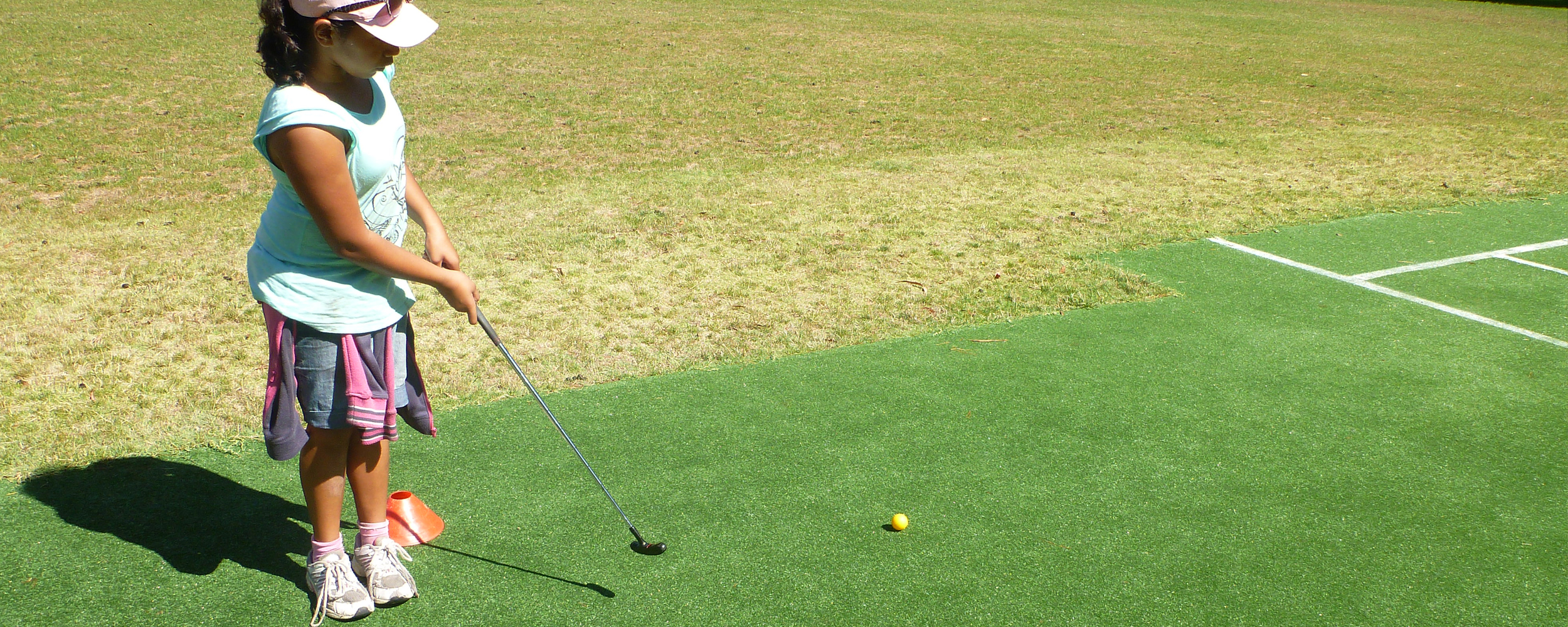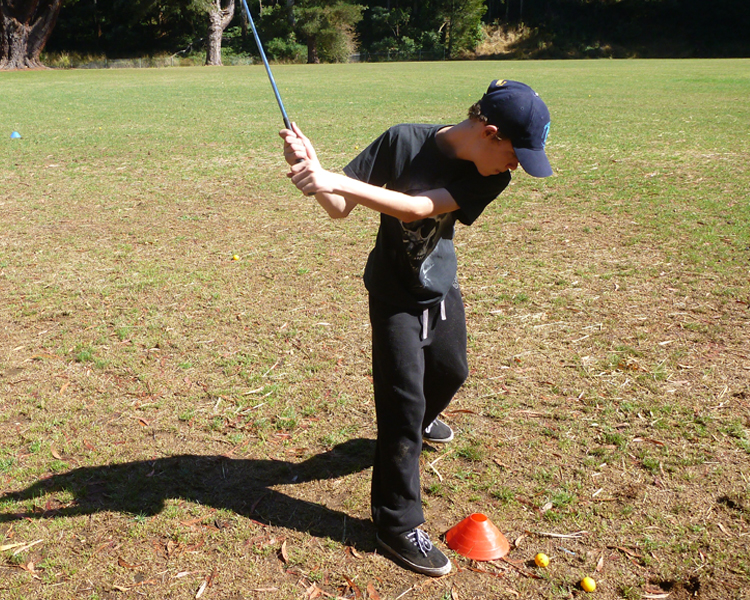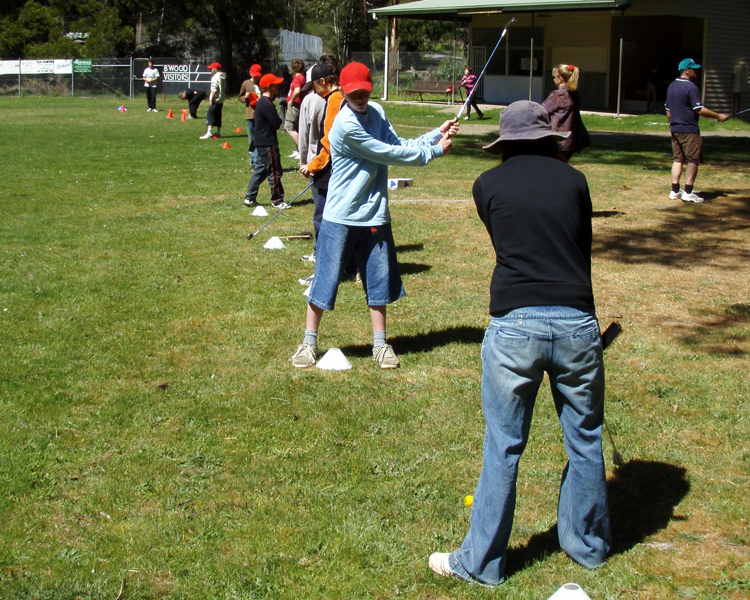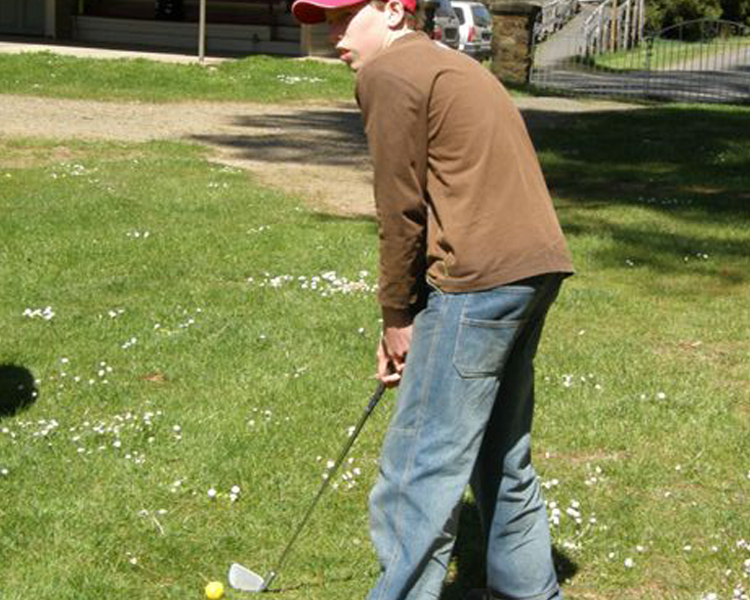 This lesson is always conducted on the Blackwood Oval.  The lesson is non-competitive and is focused on improving the students concentration, co-ordination and communication skills through the sport of golf.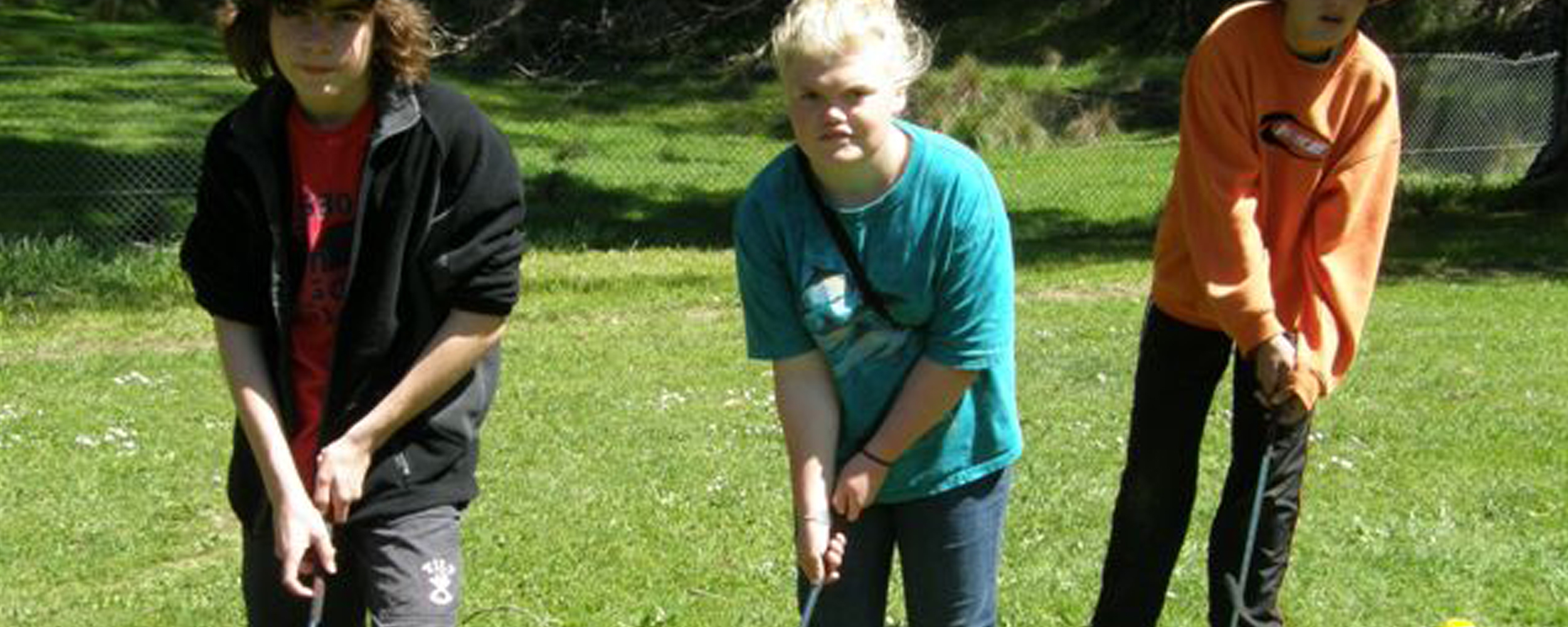 ---
Minimum time allocation: 1 hour
---
Victorian Curriculum learning area/capability:
HPE – Movement and Physical Activity: Moving the body, understanding movement, learning through movement
SCSO – Social Awareness and Management: Collaboration
SCSE – Self-awareness and Management: Developing resilience
---
2006 - Go - Go Golf established at Blackwood Special Schools Outdoor Education Centre
---