A fun lesson involving skill, accuracy, technique, concentration & co-ordination.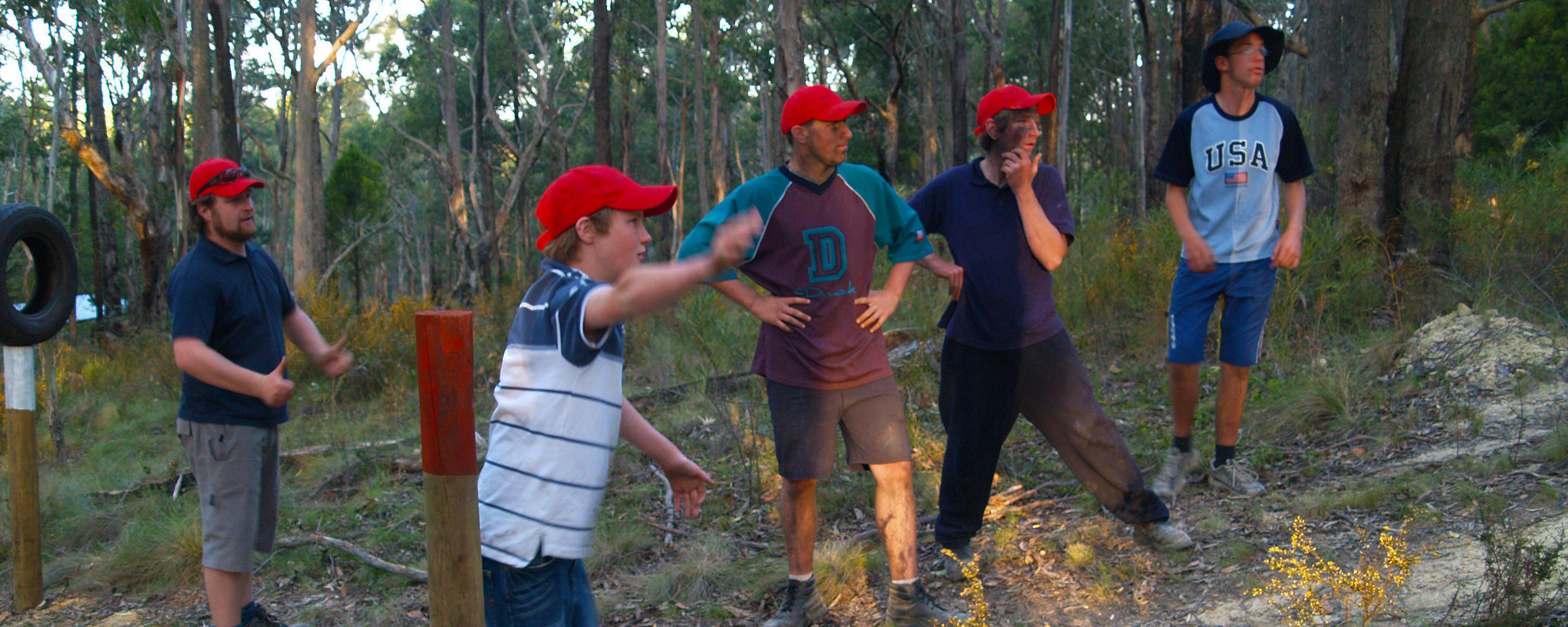 Recommended Staff : Student Ratio for this Activity:- 1 : 6
(Blackwood Staff can never be considered as part of any staff : student ratio during the delivery of any lesson)
---
---
Learn how to throw a frisbee on our Frisbee Golf Driving Range. Judge the distance, strength and accuracy of your throw by aiming at tyres set at varying distances. This is a great way to improve co-ordination, concentration and judgement.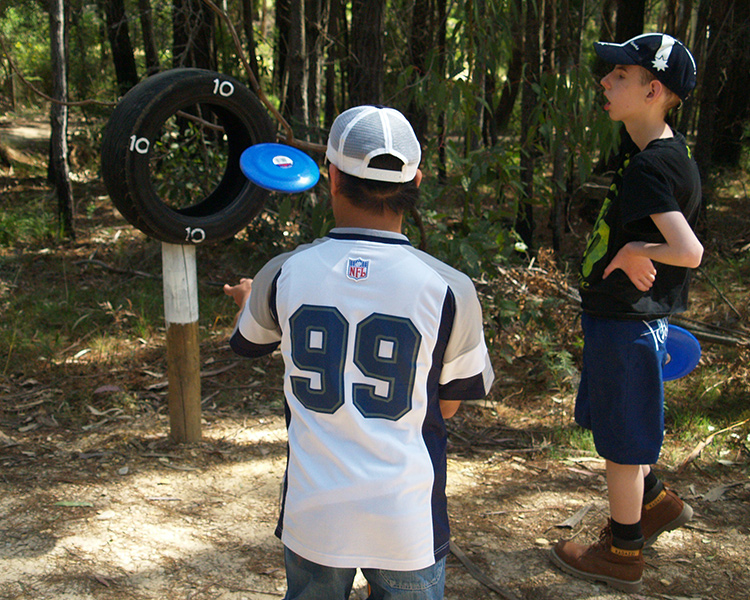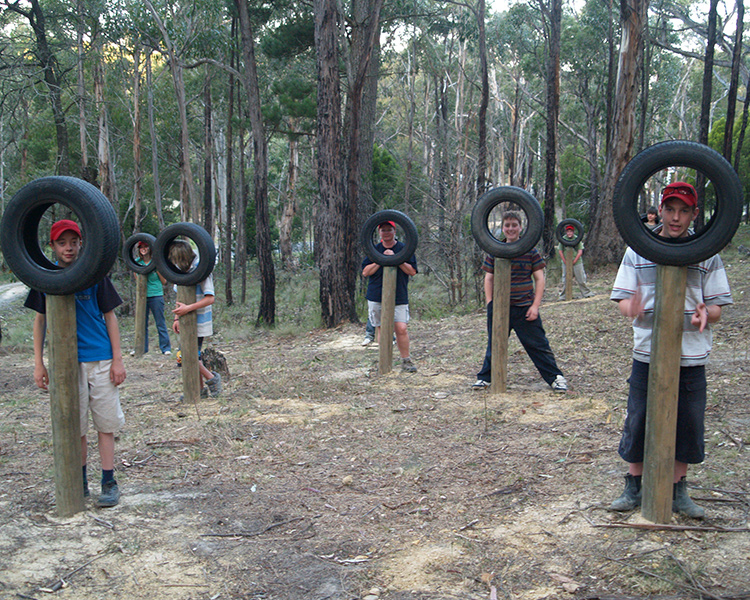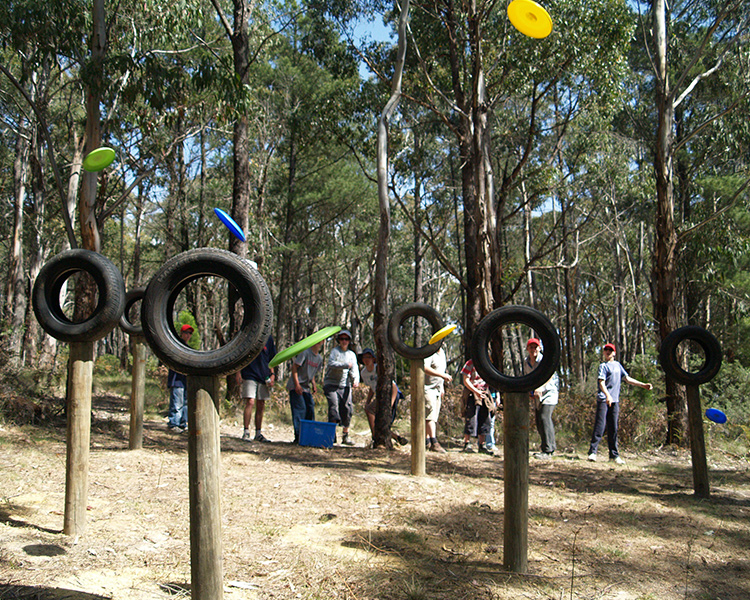 Enjoy walking around the Imagination Trail as you attempt to complete the 10 Hole Frisbee Golf Course.  Sounds easy ... give it a go.  Maintaining accuracy, distance and height will challenge students of all abilities as they focus on keeping the frisbee within the boundaries of the Trail.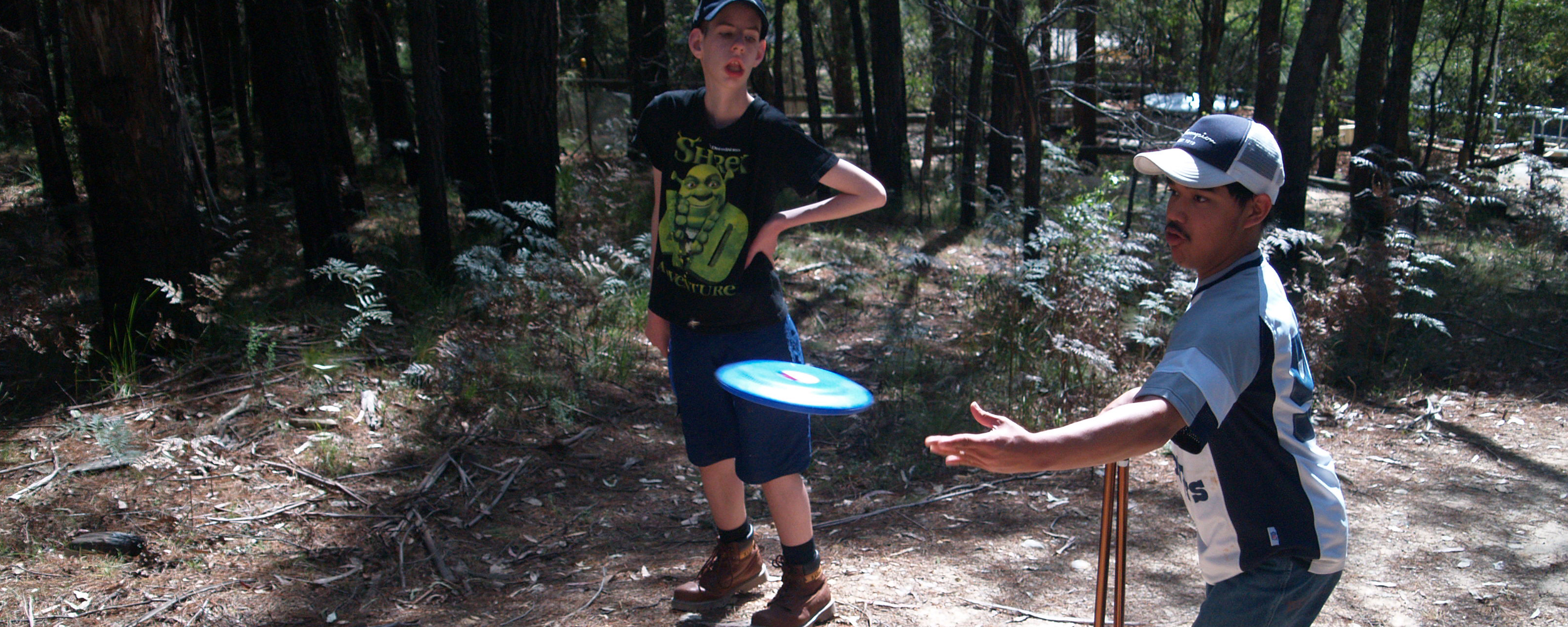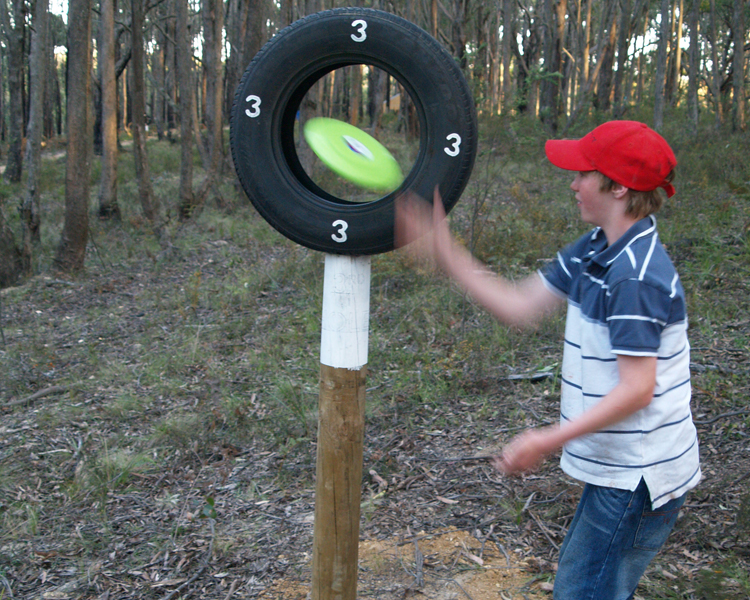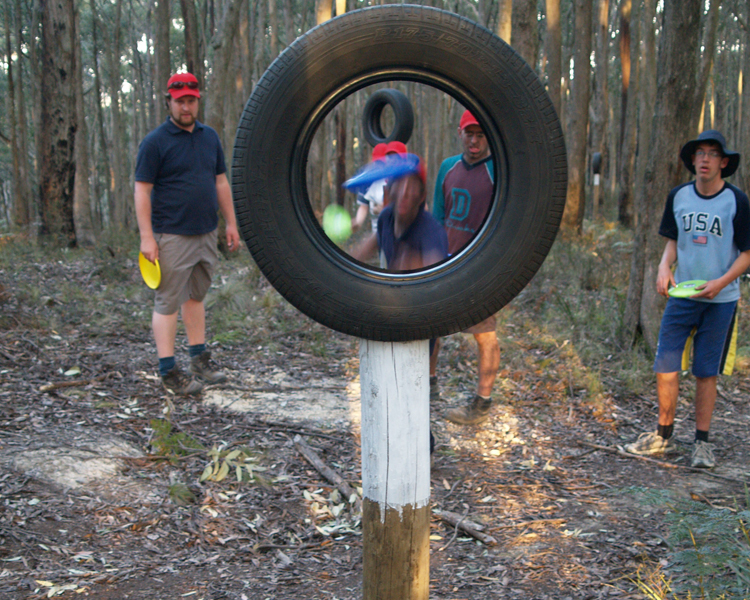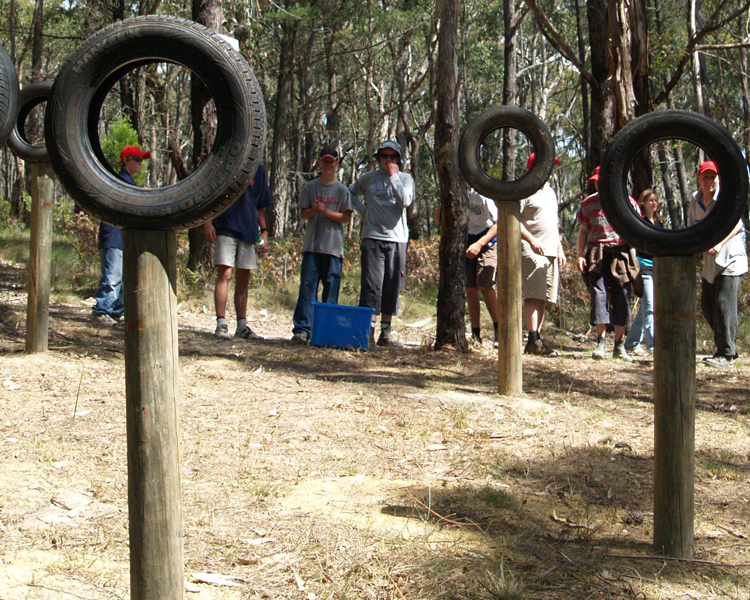 If the students are up for a bigger challenge, introduce them to our 18 Hole Bush Frisbee Golf Course. Offering the students the freedom to drive (throw) their frisbee as hard and as high as they can, this undulating bush course will challenge their ability and experiences. This course includes two Par 1 Holes where students can have fun as they attempt to score a hole in one.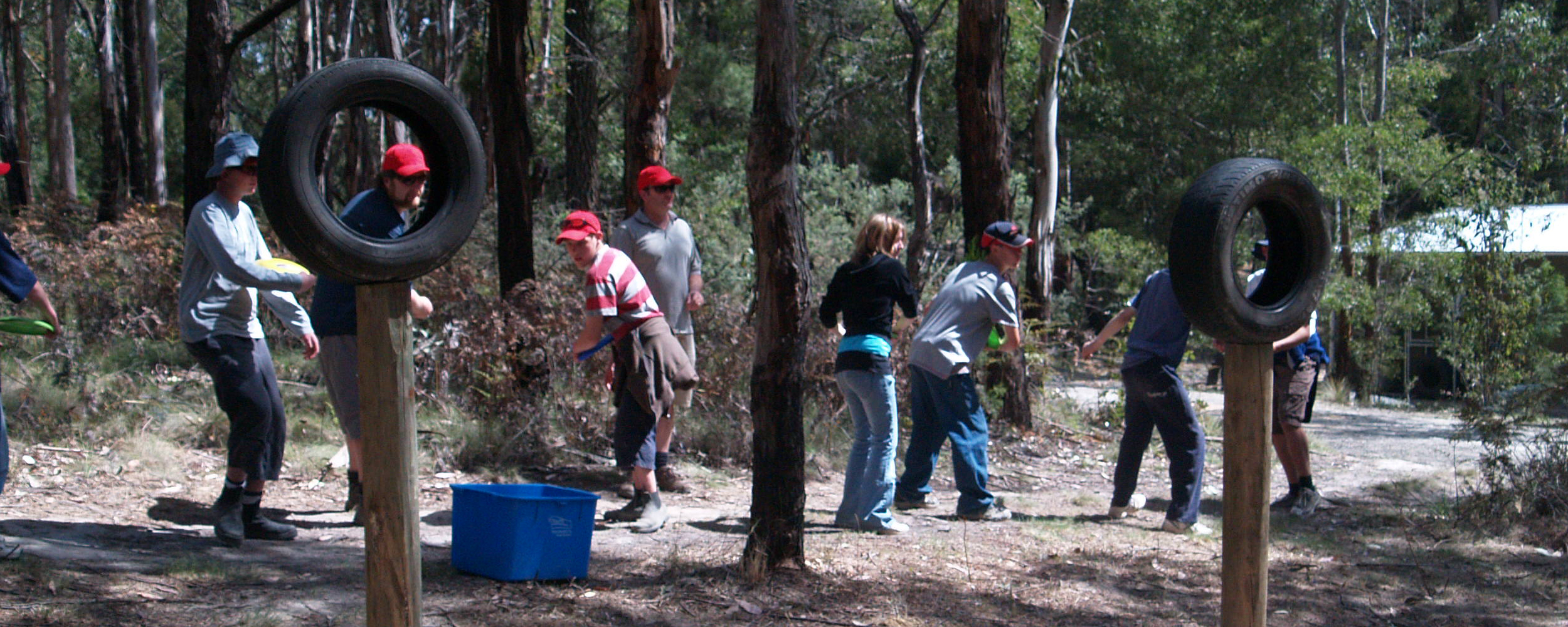 ---
Minimum time allocation: 45 min
---
Victorian Curriculum learning area/capability:
HPE – Movement and Physical Activity: Learning through Movement, understanding movement, Moving the body
SCSO – Social Awareness and Management: Collaboration,
---
2005 - Frisbee Golf established at Blackwood Special Schools Outdoor Education Centre
---