This lesson is not available for Day Visits
A unique opportunity to further challenge students.
---
---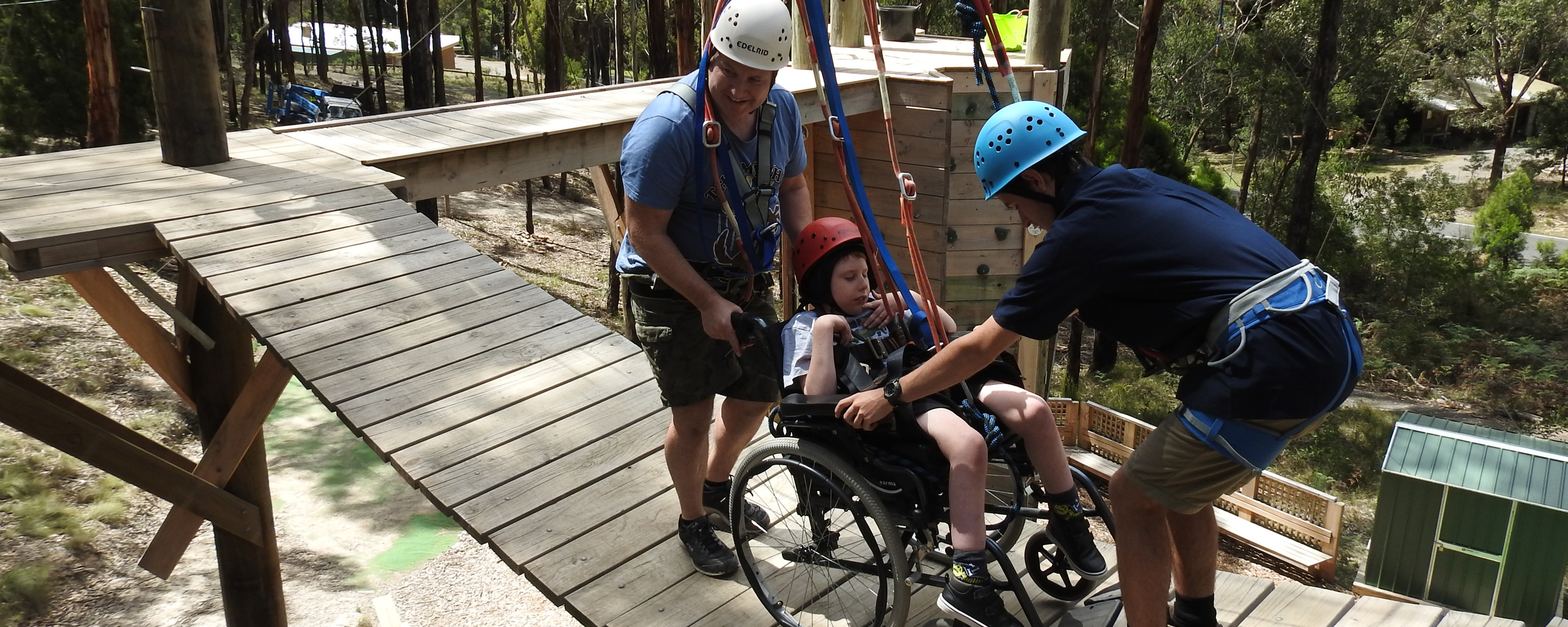 ---
---
Recommended Staff : Student Ratio for this Activity:- 1 : 4
(Blackwood Staff can never be considered as part of any staff : student ratio during the delivery of any lesson)
---
---
---
While this lesson can be implemented at any stage during a program, it is best to complete this lesson after attempting our low ropes lesson.
Built by the Australian Ropes Course Builders, Blackwood Special Schools Outdoor Education Centre's multi-level wheelchair accessible high ropes course is designed to challenge all students and offer them unique experiences as they work through their perceived risks to elevate themselves to new heights.  Students access our high ropes course via a ramp and once connected to the continuous belay system safely guide themselves through each challenging element.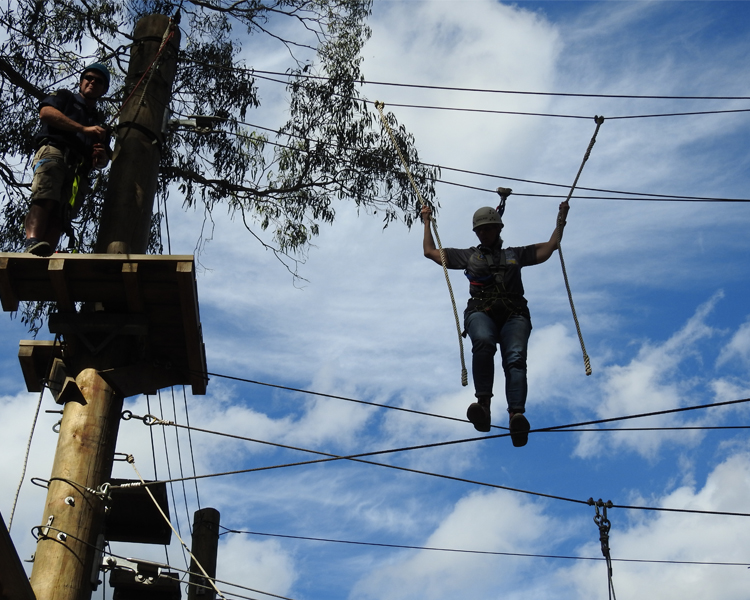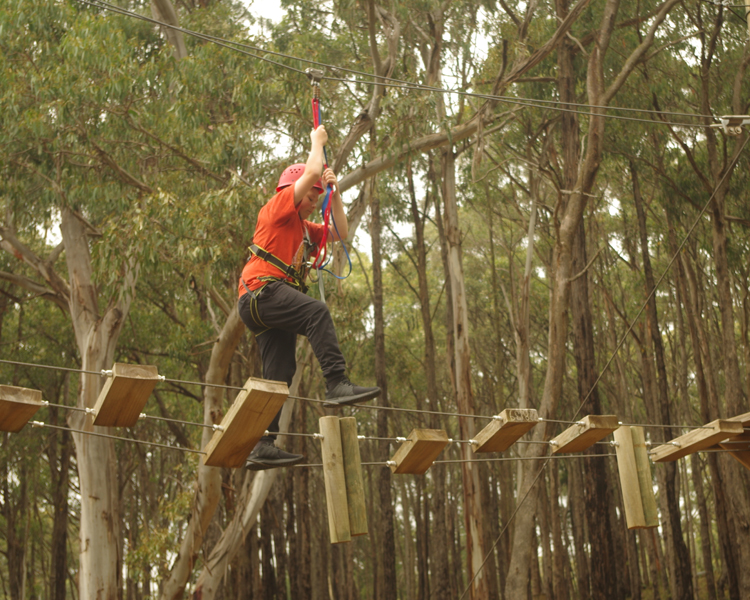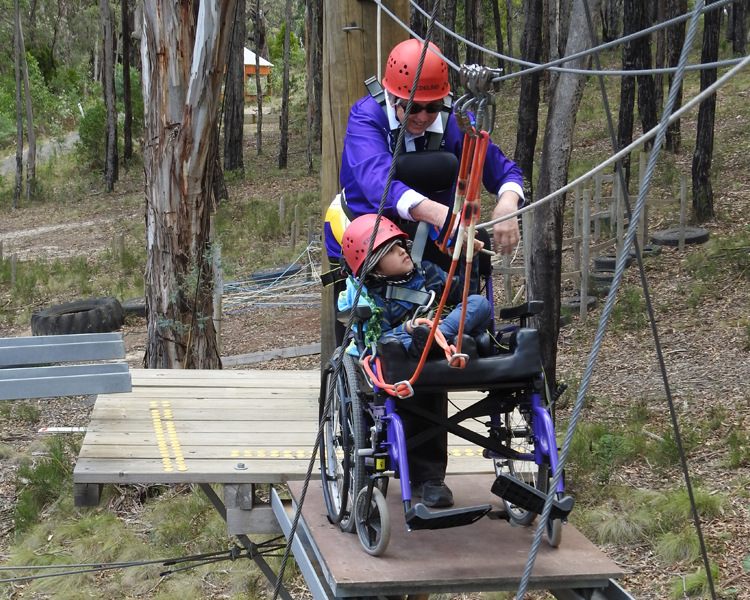 To gain an understanding of the continuous belay system and fully appreciate the height and how to move throughout the high ropes course, all participants start on the bottom level, 5m above the ground.  For some students the enjoyment of walking around the bottom level is enough.  For other students the opportunity to glide around our high ropes course is a unique once in a lifetime opportunity they cannot get enough of.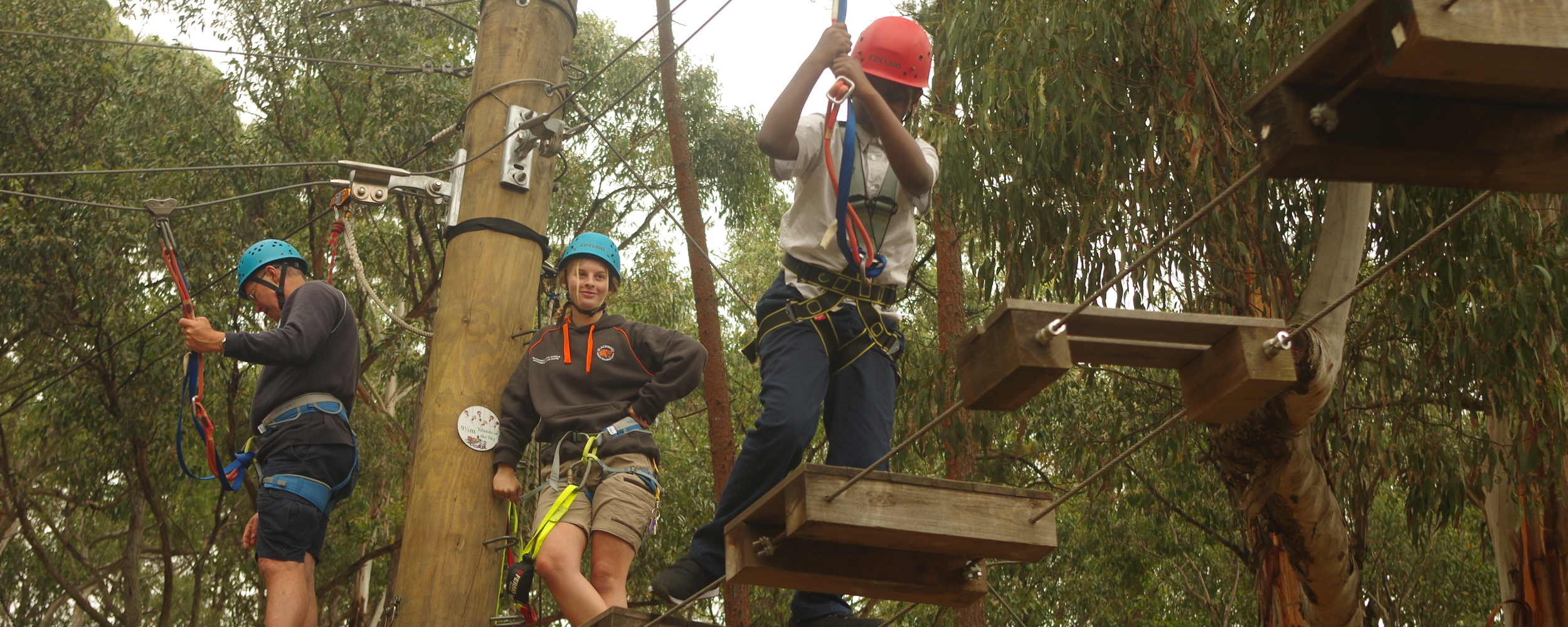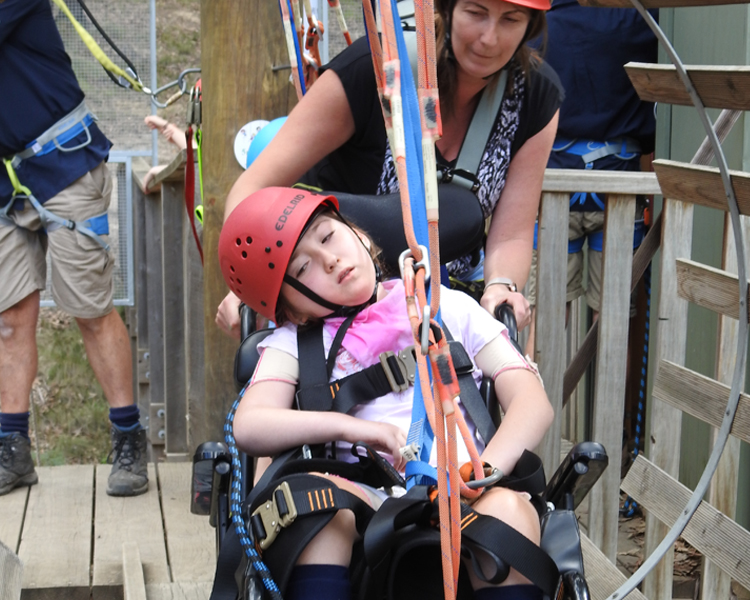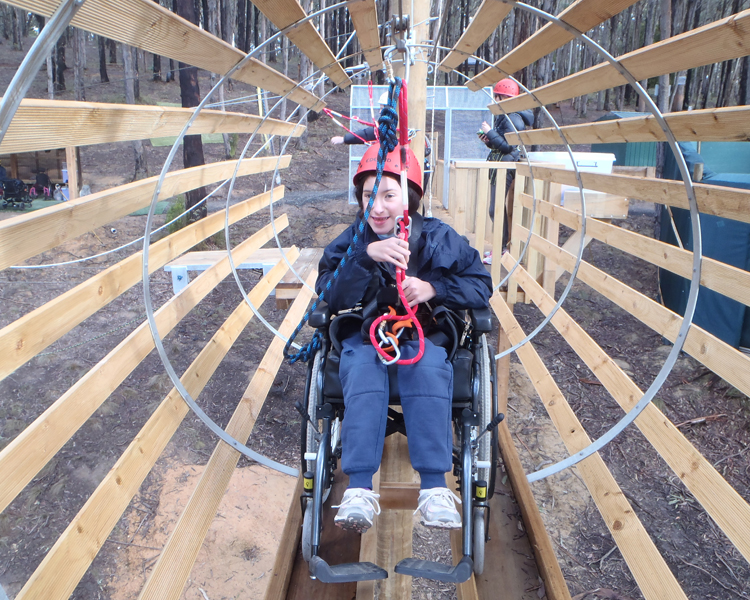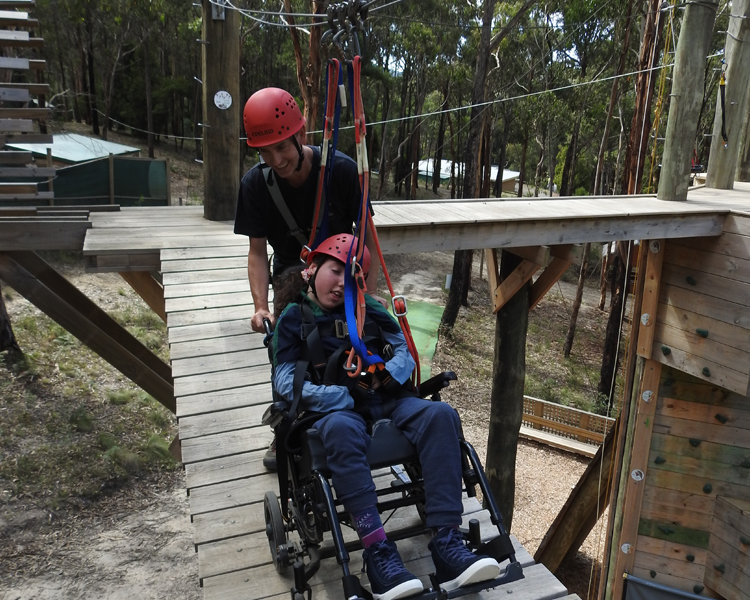 Then there are other students ... students who need more, students who need to extend their challenge, students who need to climb higher, students who need to experience our top level high ropes course, 9m above the ground.
High ropes success is celebrated through participation, supporting friends and having a go and to help students along the way staff can be connected to a separate continuous belay system to help and safely guide students through each high ropes element on either level.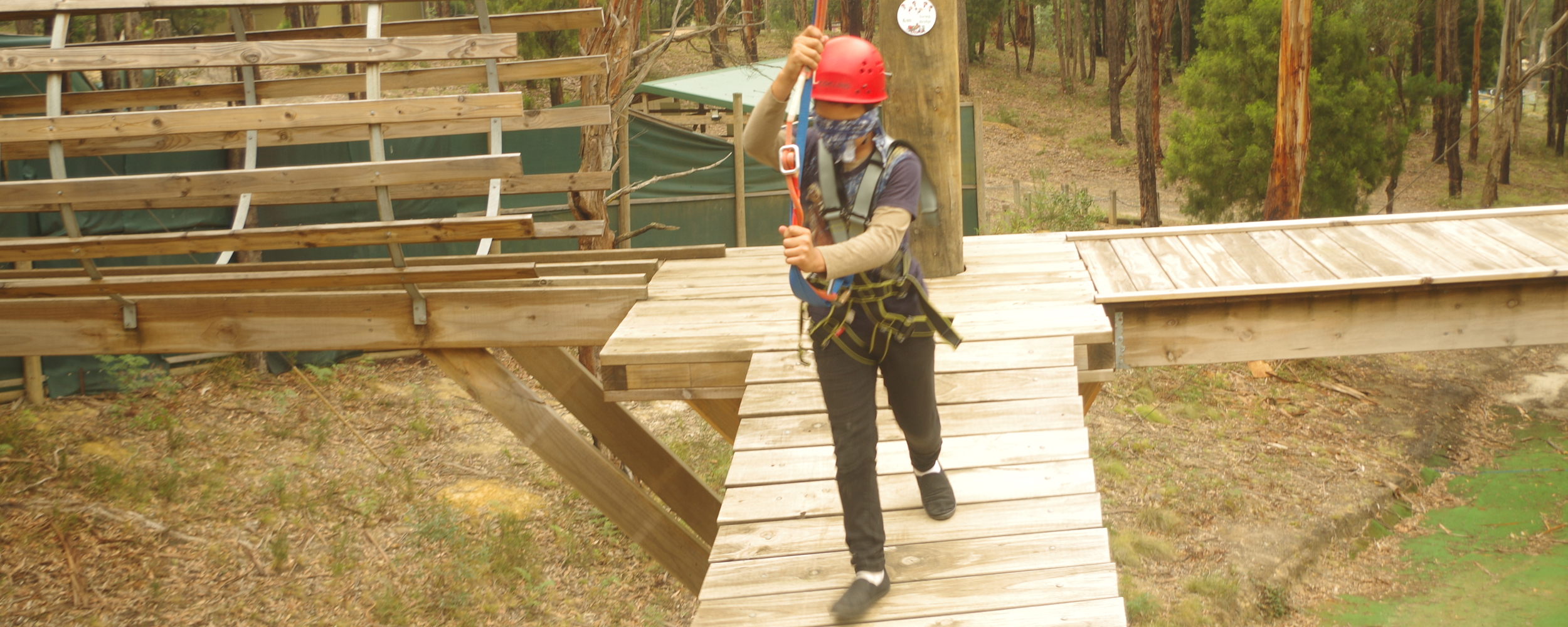 ---
Minimum time allocation: 1.5hr
---
Related Lesson:    Low ropes
---
Victorian Curriculum learning area/capability:
HPE – Movement and Physical Activity: Moving the Body, Learning through Movement
PSC – Social Awareness and Management: Relationships and Diversity, Collaboration
---
2015 - High Ropes established at Blackwood Special Schools Outdoor Education Centre
---