Students work together and support each while having fun on the low ropes course.
---
---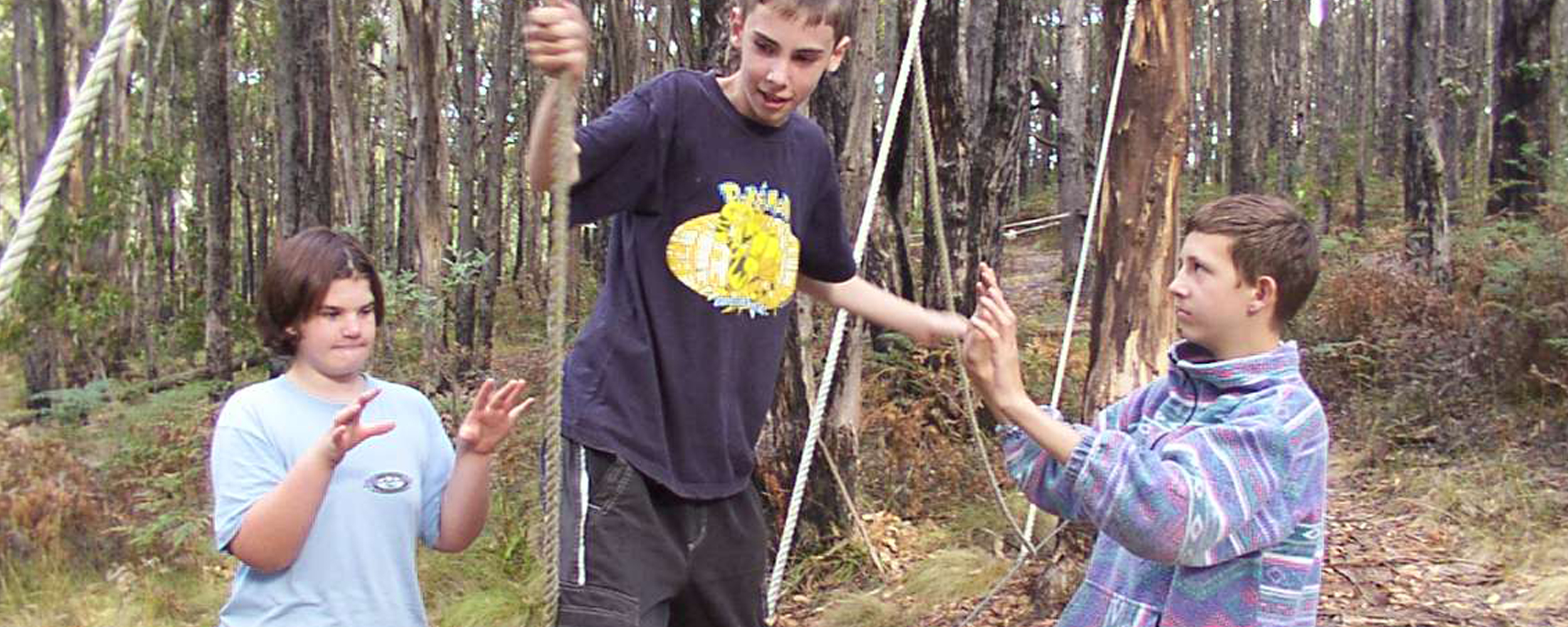 Recommended Staff : Student Ratio for this Activity:- 1 : 6
(Blackwood Staff can never be considered as part of any staff : student during the delivery of any lesson)
---
---
While this lesson can be implemented at any stage during a program, it is best to complete this lesson prior to attempting our high ropes lesson.
Low Ropes provides a great opportunity for students to challenge themselves to extend their comfort zones through participation of each individual low ropes element. It is a great way to continue developing teamwork and trust within your students.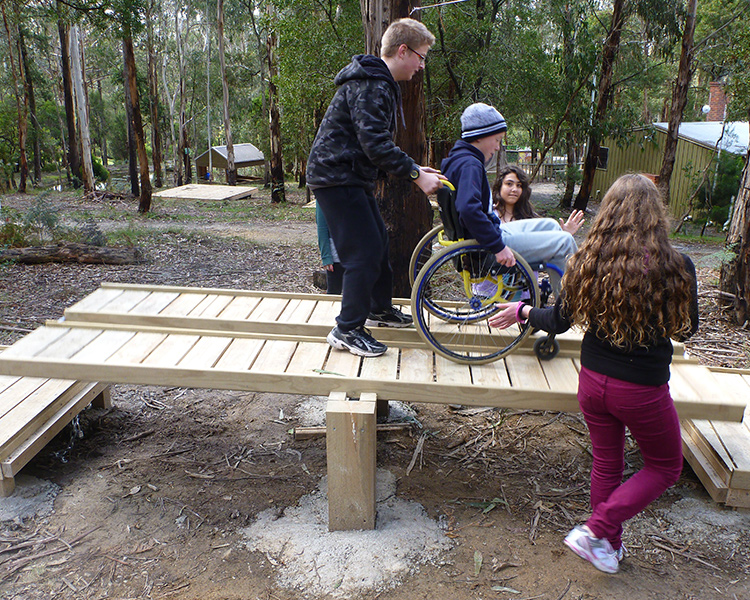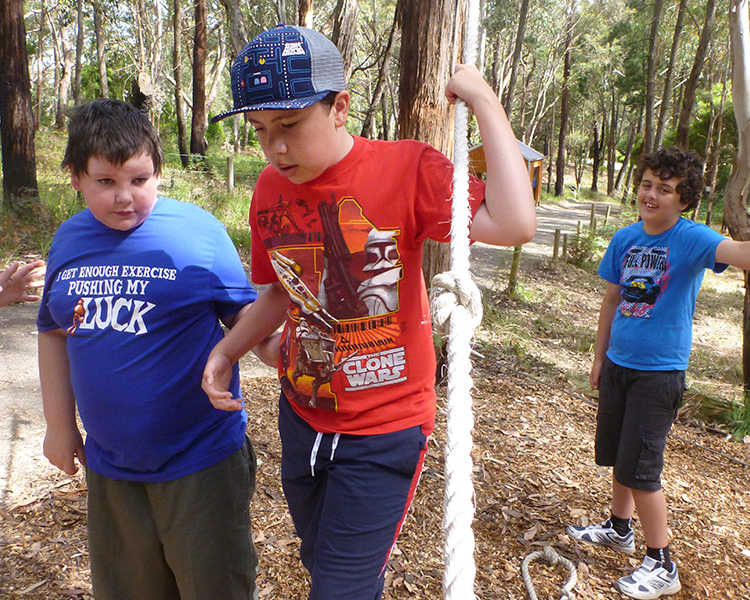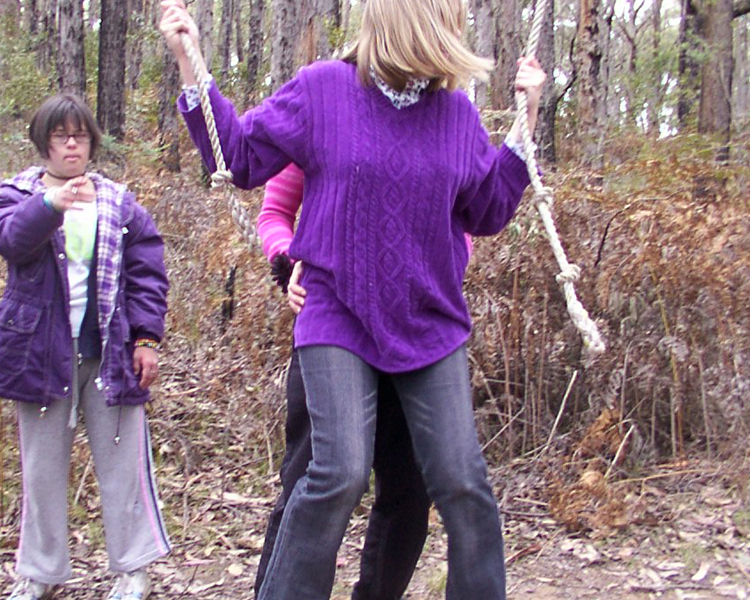 Students are required to help, support and encourage each other throughout the individual low rope elements, which also creates a cohesive and supportive atmosphere.  Participation in low ropes not only improves the development of a students balance, agility and co-ordination, it also helps prepare them for the challenge of high ropes.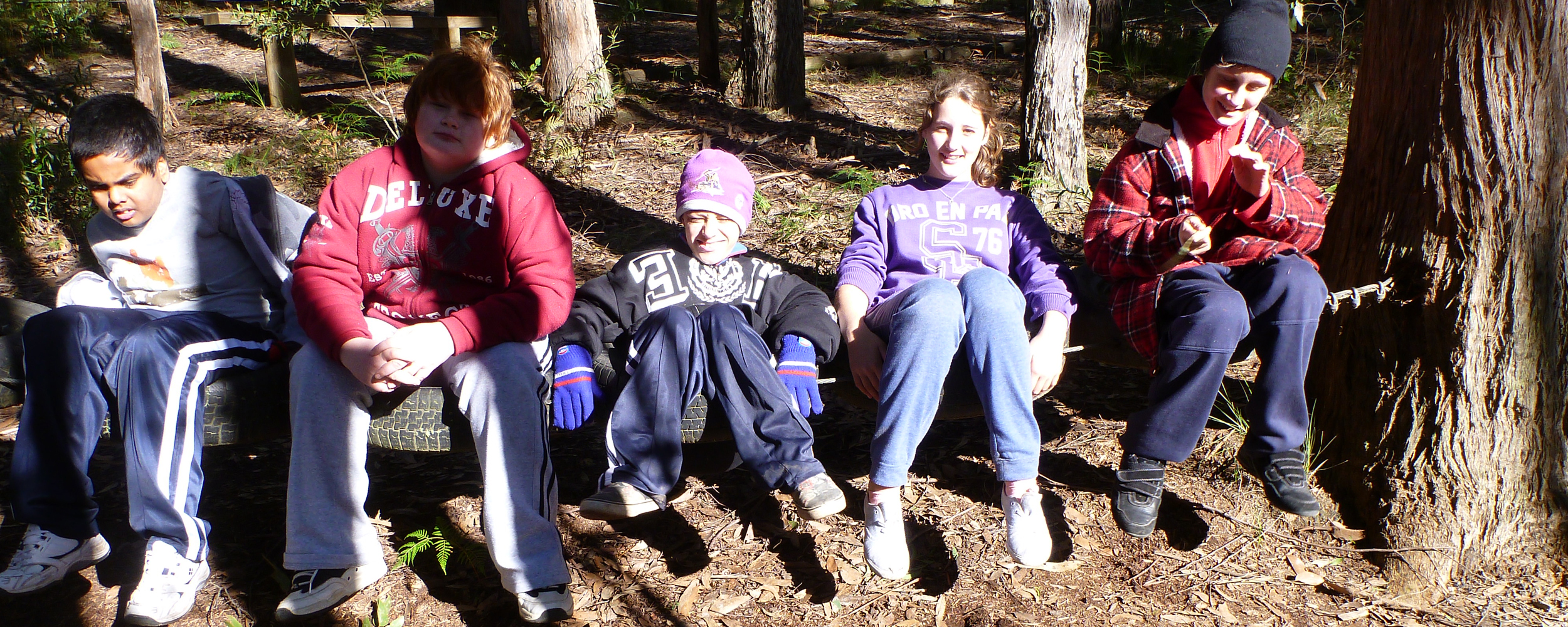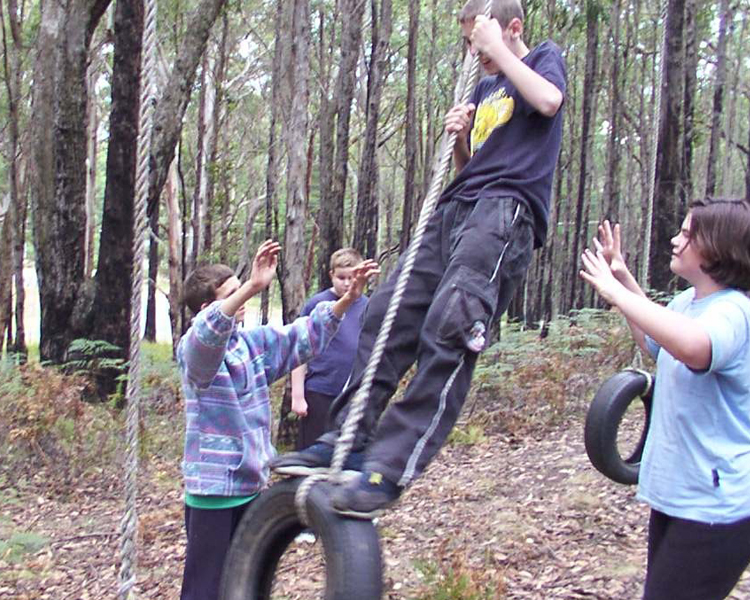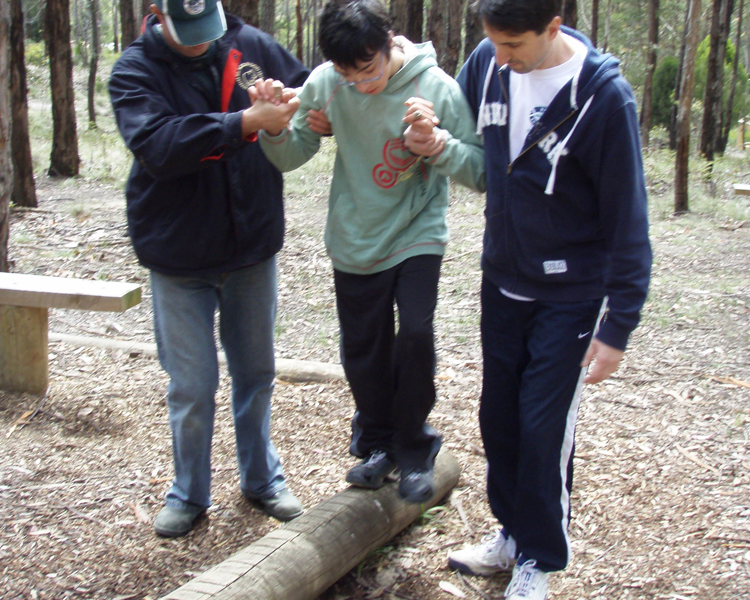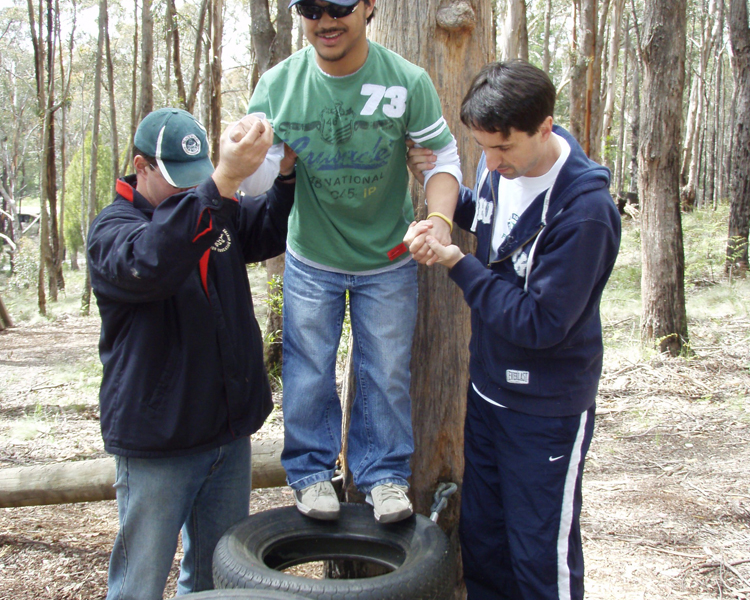 Each Low Ropes element can be modified and set-up to aid successful participation. As with all Blackwood Special Schools Outdoor Education Centre lessons, Low Ropes is a 'Challenge by Choice' activity where students are encouraged to participate to the best of their ability.
Blackwood Special Schools Outdoor Education Centre also has a seperate accessible low ropes course where all students are challenged to move through a series of ramps, pathways, platforms and over a see-saw using noting but planks to help keep themselves safely off the ground.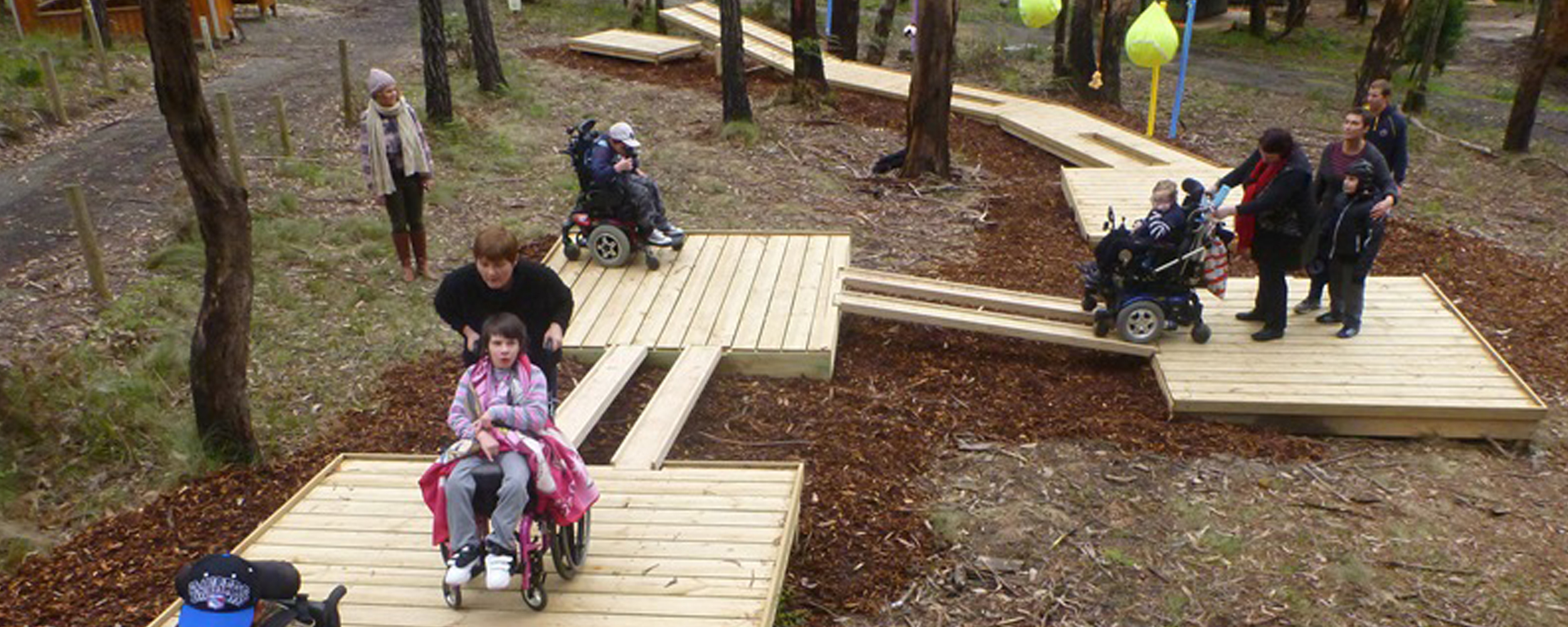 ---
Minimum time allocation: 45min
---
Related Lesson:    High Ropes
---
Victorian Curriculum learning area/capability:
HPE - Movement and Physical Activity: Moving the Body, Learning through movement
SCSO – Social Awareness and Management: Collaboration, Relationships and Diversity
SCSE – Self-awareness and Management: Developing resilience
---
1990 - Low ropes established at Blackwood Special Schools Outdoor Education Centre
2013 - Accessible Low ropes established at Blackwood Special Schools Outdoor Education Centre
---