Lights, camera, action ... test your accuracy under the cover of a night sky.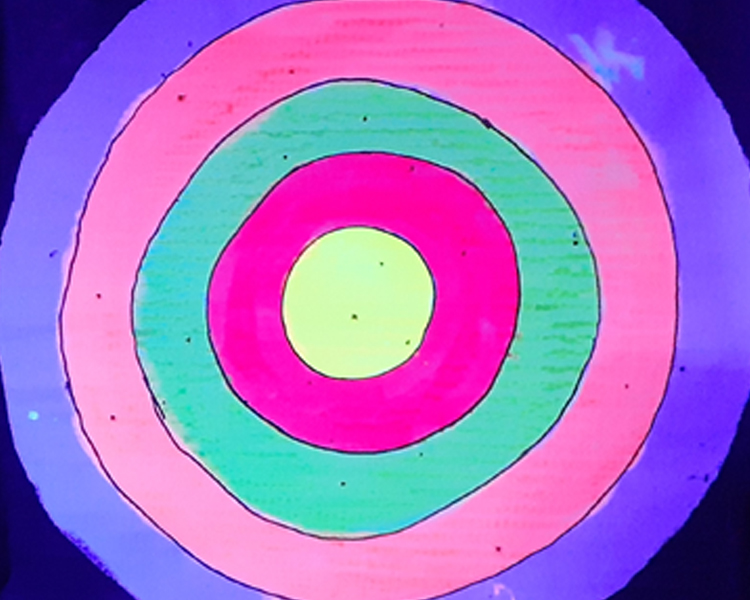 Recommended Staff: Student Ratio for this Activity:- 1 : 3
(Blackwood Staff can never be considered as part of any staff : student ratio during the delivery of any lesson)
---
---
Accessing our archery site at night will help you fine tune your archery skills. Whether you have practiced during the daylight hours, or, never participated in archery - night archery will offer you a very unique experience.  Firing arrows out onto our flood lit range will challenge all and help improve your skills.
With our fully accessible archery site & range lit up all students can have fun participating and doing their best to hit the target and pop a balloon.  However, if they miss the target they'll need good eye sight to collect their arrows at the back of our archery range .... maybe carrots would be a good ingredients to include in tonight's dinner!!!
Night archery is fantastic fun. A relaxing and enjoyable lesson to experience after a day of adventure and challenge.  But don't go to sleep yet, you need to keep your eyes wide open to ensure you can do your best to hit the target, pop the balloon and enjoy the atmosphere with your friends as you all celebrate archery success in the evening.
---
NIGHT ARCHERY SAFETY INSTRUCTIONS
---
Minimum time allocation: 45min
---
Related Lesson:    Archery
---
Victorian Curriculum learning area/capability:
SCSO – Social Awareness and Management: Collaboration, Relationships and Diversity
SCSE – Self-awareness and Management: Developing resilience
ELA – Speaking and Listening: Language for Interaction
---
2010 - Archery established at Blackwood Special Schools Outdoor Education Centre
2011 - Onsite Archery Site established at Blackwood Special Schools Outdoor Education Centre
2011 - Night Archery established at Blackwood Special Schools Outdoor Education Centre
2018 - Permanent Archery Site Lighting installed at Blackwood Special Schools Outdoor Education Centre
---